About Bald Hills
Bald Hills is a delightful boutique vineyard in the heart of New Zealand's Pinot Noir country – Bannockburn, Central Otago.
The first plantings began in Spring 1997. Now with 6.5 hectares in Pinot Noir and 1 hectare each in Riesling and Pinot Gris, the Bald Hills vineyard and brand are well established within the Central Otago region.
We are proud to be an accredited member of SWNZ – Sustainable Wine growing of New Zealand ® – a proactive environmental management system that enables the production of high quality wine by employing environmentally responsible processes in the vineyard and winery. 
Meet Our Team
We are fortunate to have an experienced and passionate team who are dedicated to delivering outstanding Bald Hills wines from the great site we have been blessed with.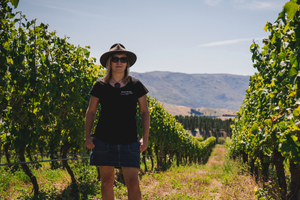 Pip Battley, Winemaker
Pip has recently joined the Bald Hill team as Winemaker after assisting Peter Bartle since 2017.
Pip's passion for Pinot Noir and desire for travel has taken her to Martinborough, Nelson, Oregon, Burgundy, Chablis, South Australia and Central Otago.
Pip's philosophy is to let the wine speak for itself, providing just a little guidance along the way. She strives to bring out the qualities unique to our vineyard, gently tailoring our wines with minimal interference. Prior to Pip our winemakers were Peter Bartle (2011-2019), Grant Taylor (2001 – 2010) and Christopher Keys (2009 – 2010).
Gary Crabbe, Viticulturist
Enticed to Central Otago over 15 years ago by the purity of its wines, landscape and people, Gary continues his great work as our viticulturist and is excited by the prospect of creating superb wines on a truly stunning vineyard.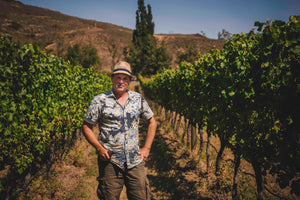 Maree Anthony, Sales and Marketing Manager (NZ)
With over 15 years in the NZ Wine Industry, Maree has strong experience building premium wine brands in both domestic and off-shore markets.  Maree has been working with Bald Hills since 2017, increasing awareness for this boutique brand and driving distribution growth.